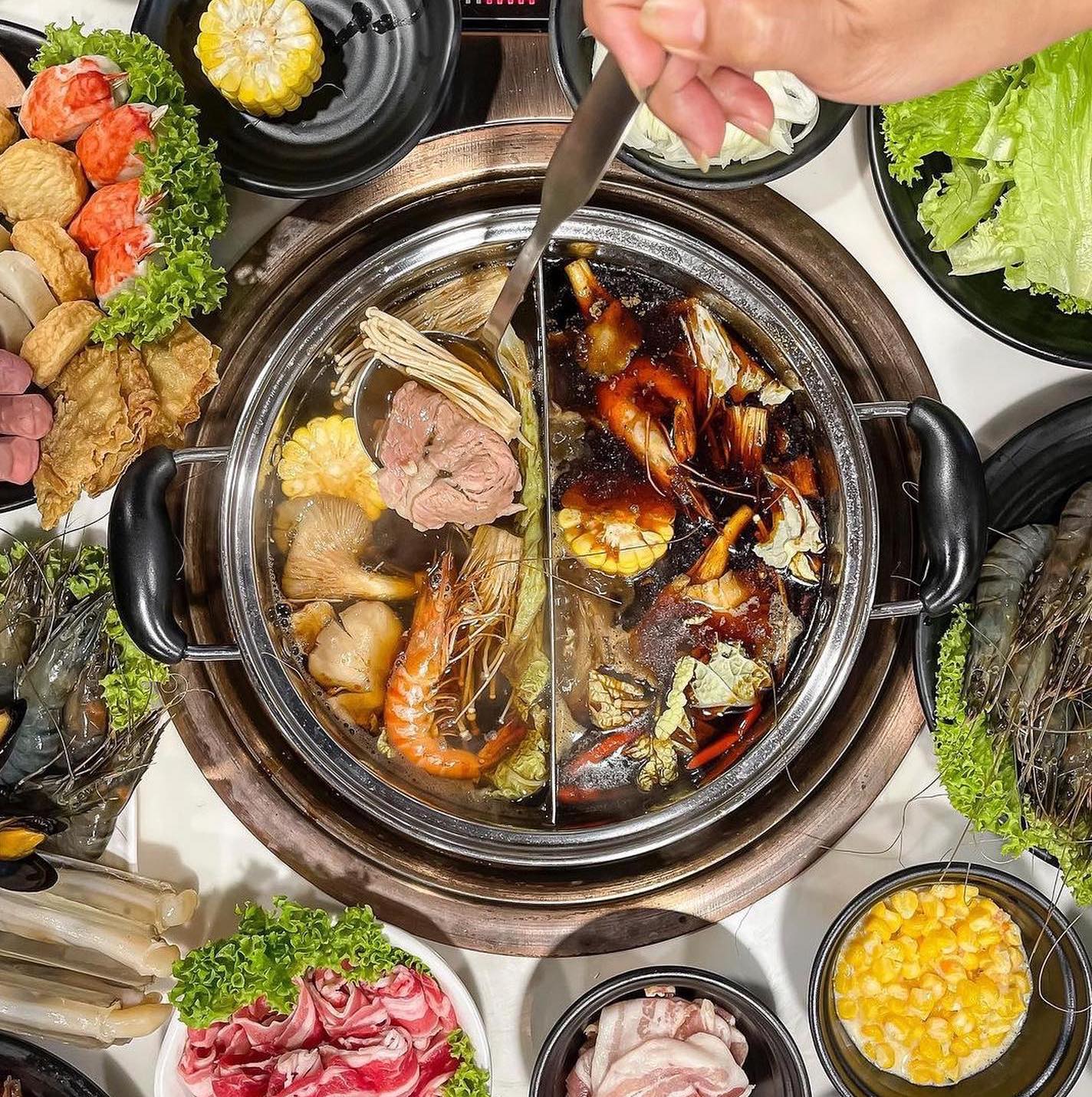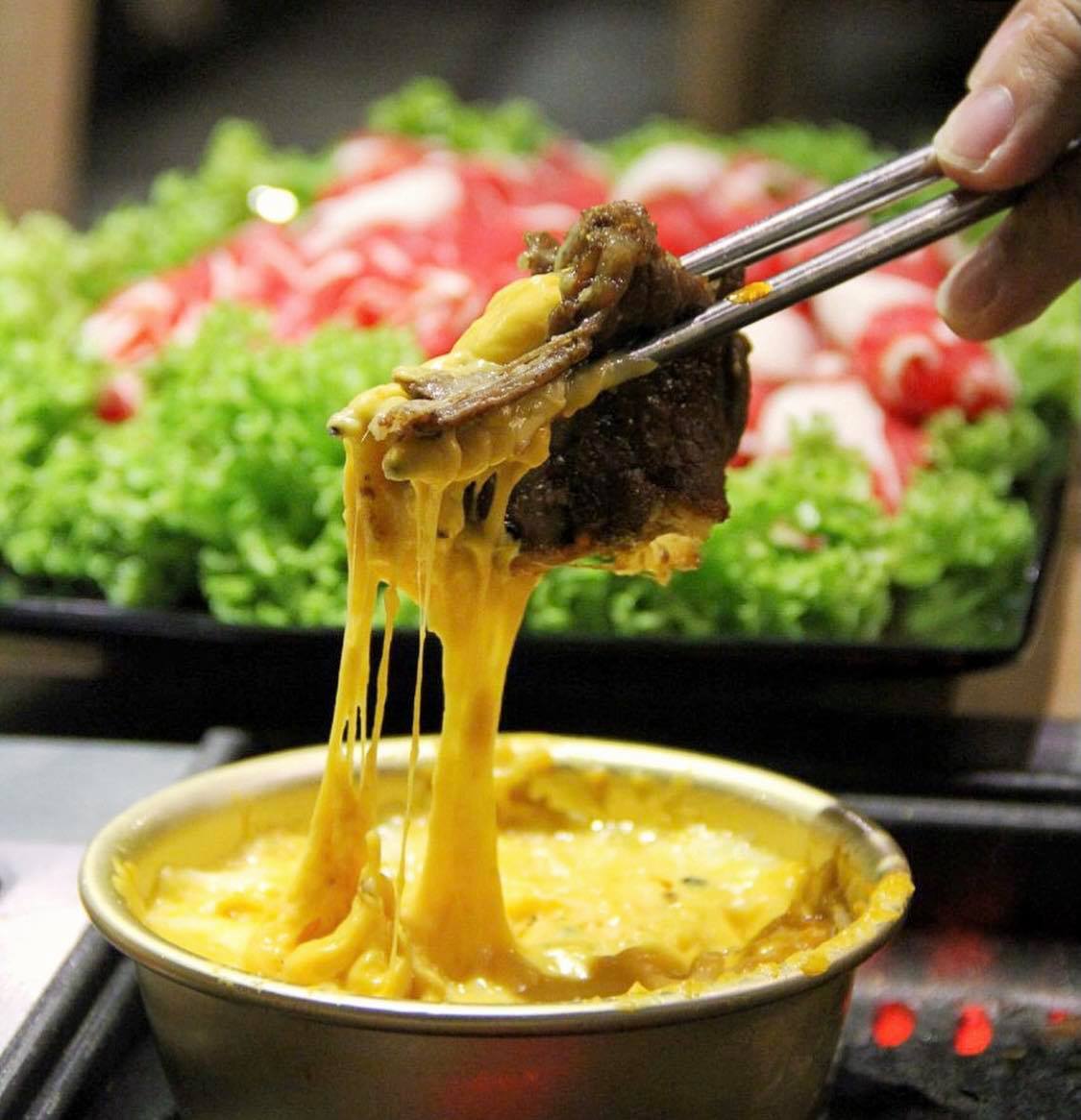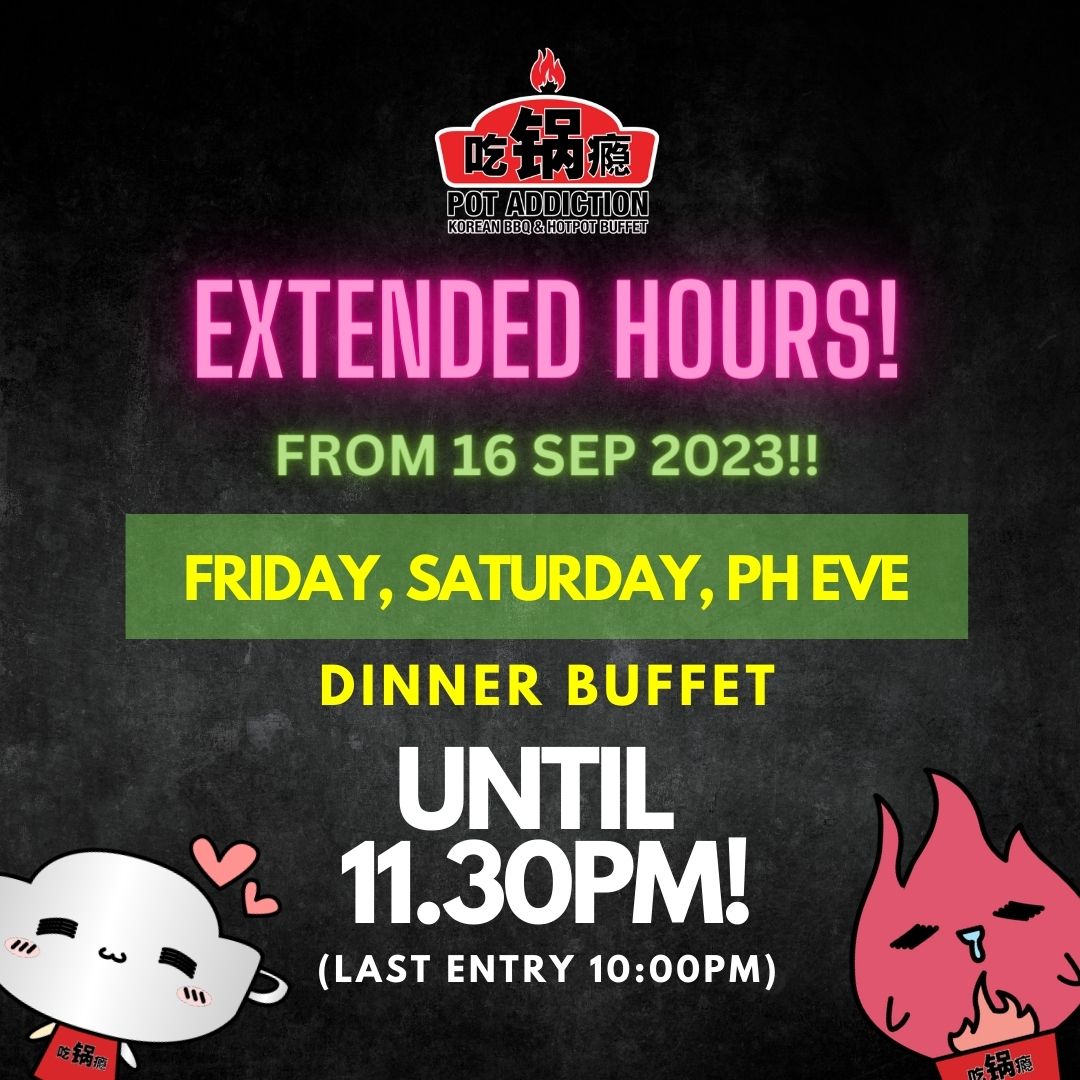 🕒 EXTENDED HOURS!!
🌟 Exciting News! Extended Hours at Pot Addiction! 🌟
Get ready for more sizzle, more flavor, and more fun because we're extending our hours on Fridays, Saturdays, and Public Holiday Eves at Pot Addiction Korean BBQ and Hotpot! 🔥
🕒 New Extended Hours:
💕Fridays, Saturdays, PH EVE – Open until 11:30 PM
💕 Late-night cravings, satisfied!
💕 From 16th September 2023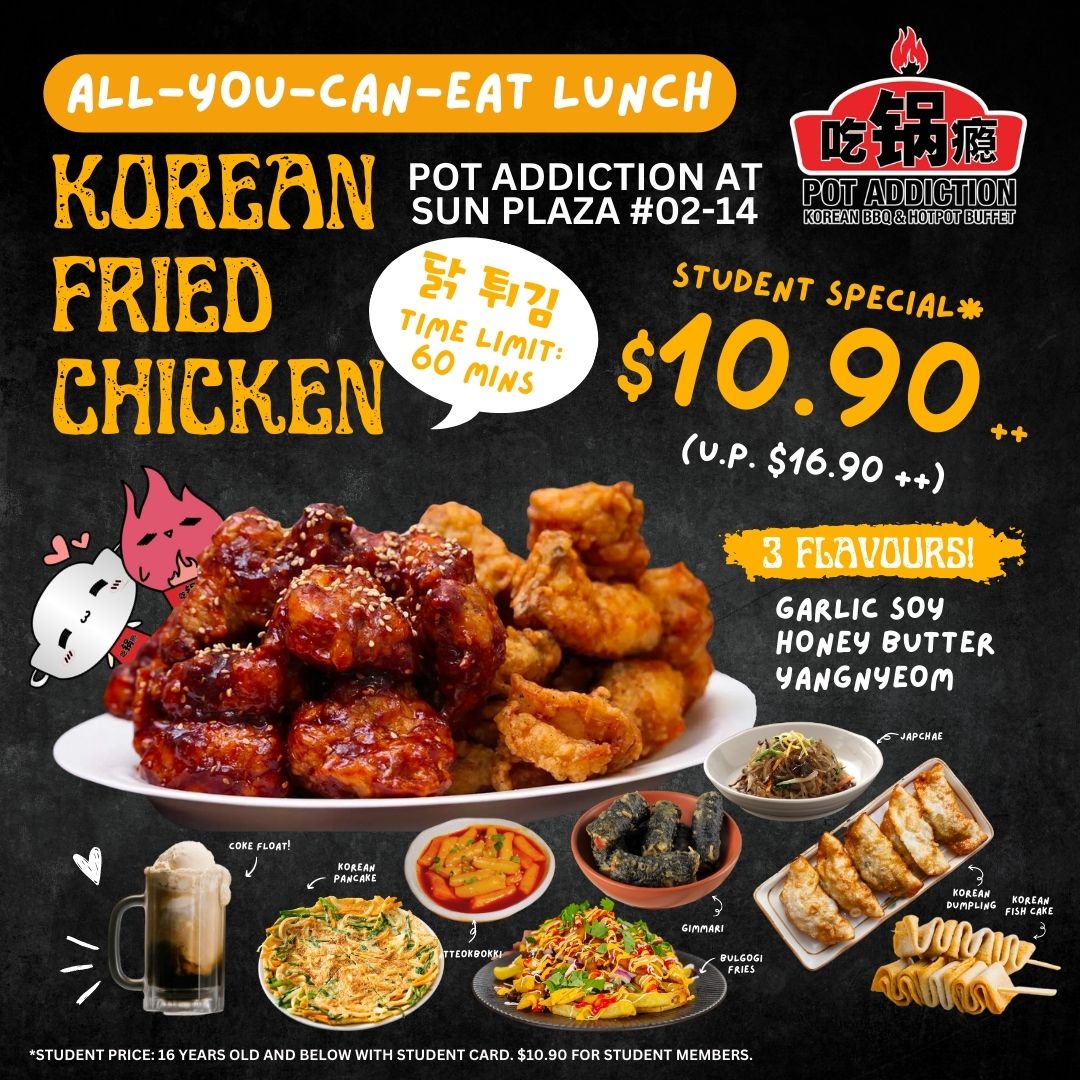 Korean Fried Chicken & Cooked Food Buffet (WEEKDAY LUNCH)
Get ready for a flavor-packed feast at Pot Addiction! Indulge in our special lunch buffet, featuring an irresistible trio of Fried Chicken Wings: Garlic Soy, Honey Butter, and Yangnyeom. 🌶️🍯🍗
But that's not all! Dive into a delightful spread of authentic Korean delicacies, including Korean pancakes, fish cakes, gimmari, Coke Float and more! 🥞🍤💕
💕 Lunch hours: 11:30 AM to 3:30 PM (last entry).
💕 60 minutes dine-in time
💕 $10.90++ for Student member price
💕 Usual price is $16.90++
💕 From 31st July 2023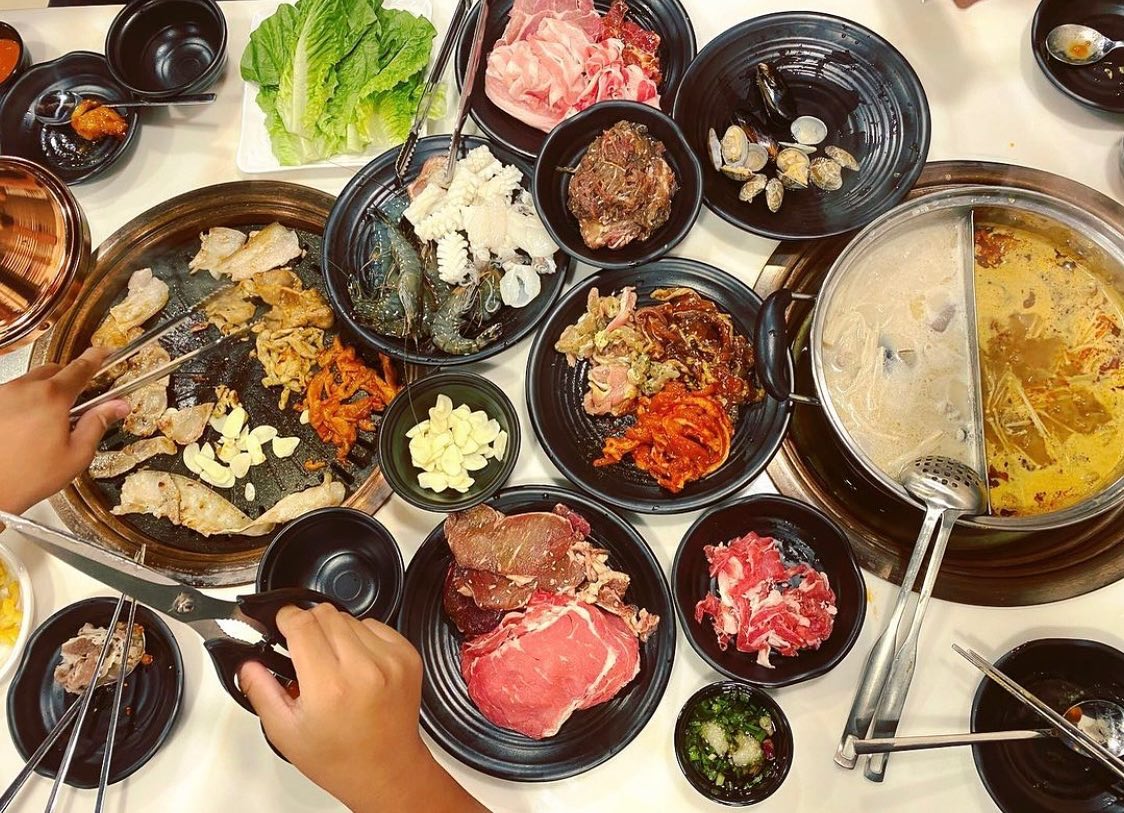 Craving some delicious Korean BBQ?
Pot Addiction is the perfect place for you! With over 80 items on our buffet, you're sure to find something to your taste. We have a variety of cooking styles and tempting add-ons, so you can customize your meal just the way you like it.
Come and enjoy a delicious spread of meat and vegetable. Take a dip, take a chance. Mix and match your favourite sauces to come up with your signature dish. You won't be disappointed – we promise!
Make a Booking with us today!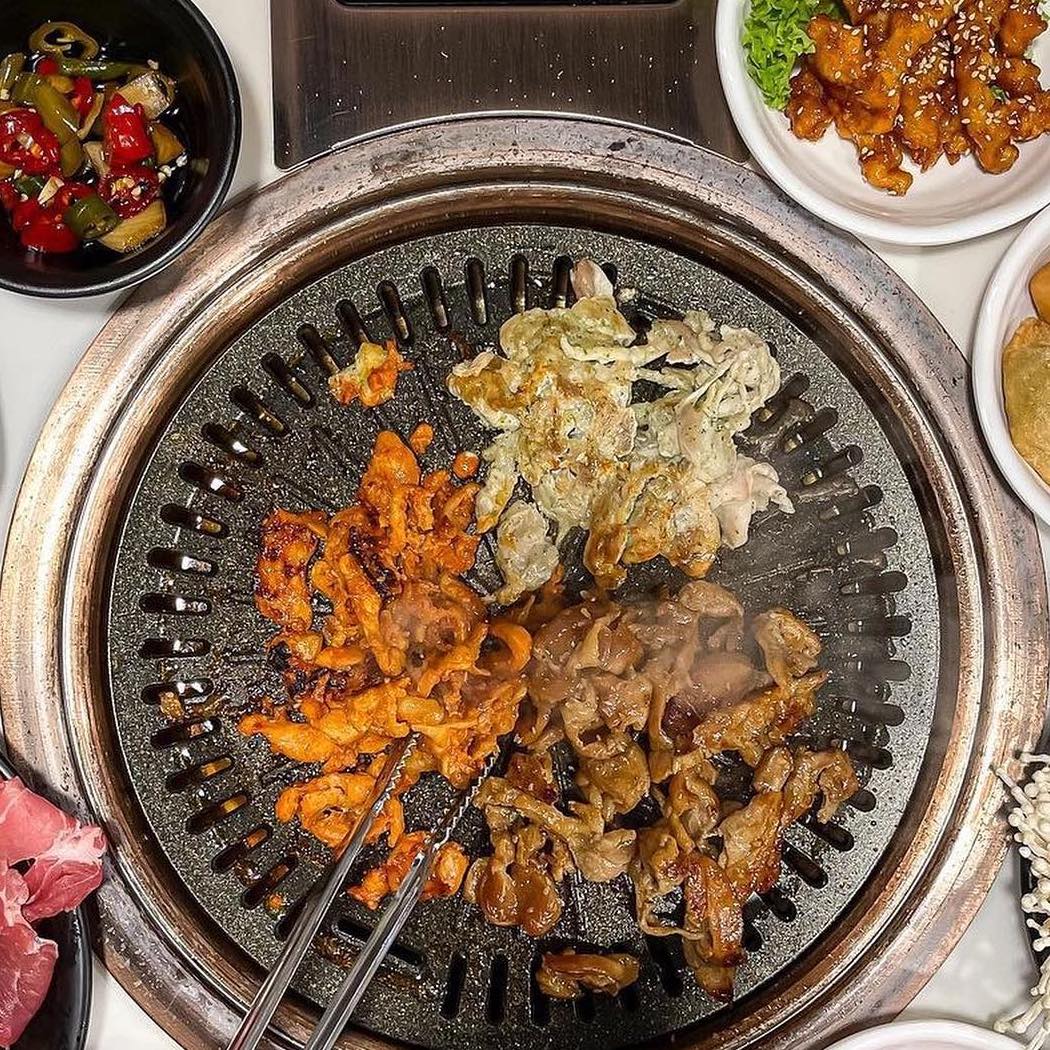 KBBQ
With 16 different types of meat such as Korean Ribeye, Chicken Bulgogi, Sliced Lamb, Beef Stomach to Pork Belly, we serve your daily KBBQ needs – meat, seafood, vegetable, and more!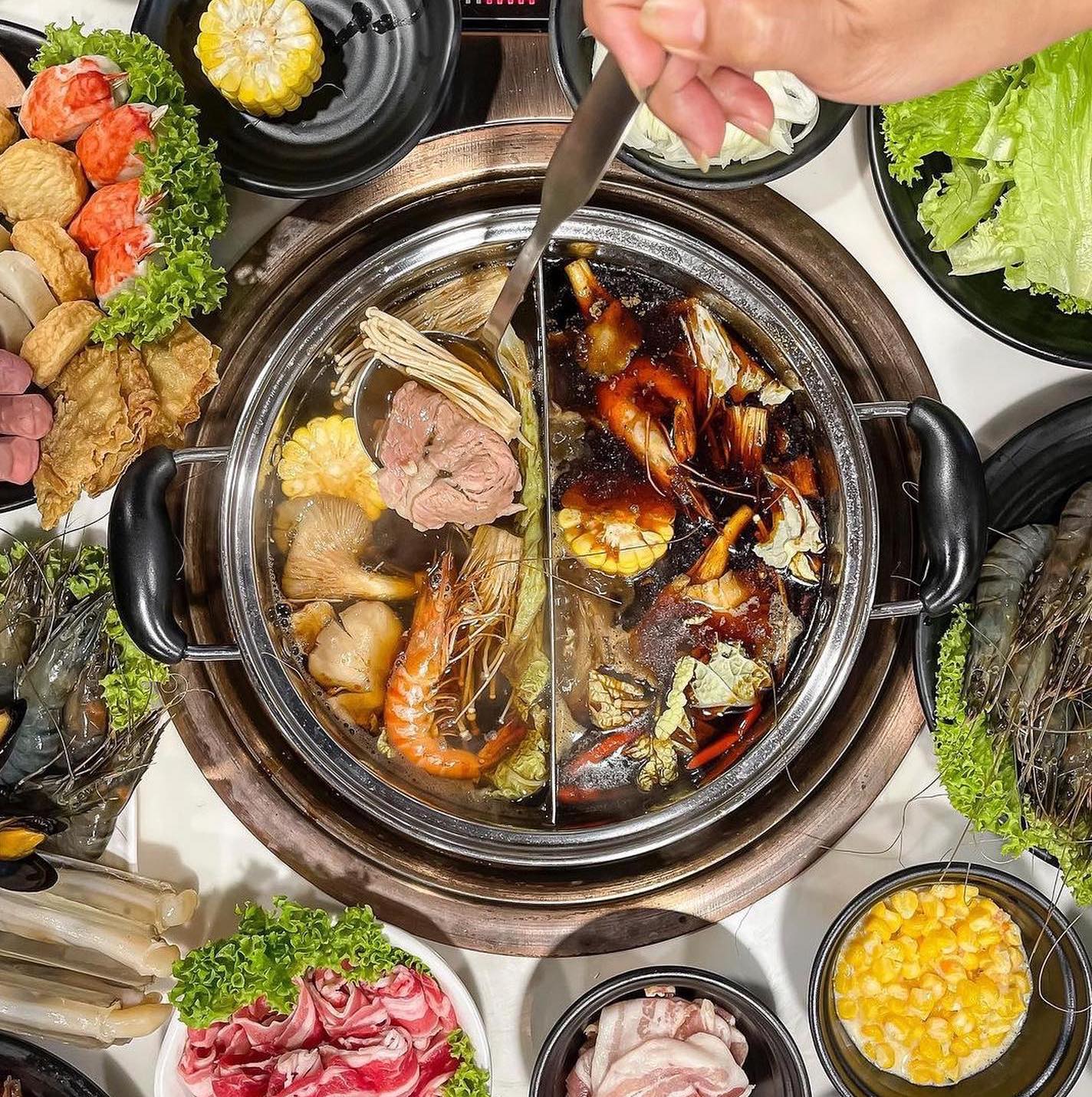 HotPot
All of our 7 soup bases is put together by our chefs with our own unique recipe, prepared with love and attention daily. Browse from a wide range of ingredients prepared to satisfy all your hotpot cravings.
Lunch
Monday – Friday: 11:30am – 5pm
(Last Entry 3:30pm)
Dinner
Monday – Thursday: 5pm – 10pm,
Friday: 5pm – 10:30pm
(Thursday Last Entry: 8:15pm
Friday Last Entry: 8:45pm)
Saturday & PH Eve
11:30am – 10:30pm
(Last Entry: 8:45pm)
Sunday & PH
11:30am – 10:00pm
(Last Entry: 8:15pm)