SCHOOL'S OUT; LET'S GET SOME BBQ!
Bored of your usual food options? Looking for a nice, cool place to hang out with your friends after school?
Come on down to Pot Addiction then!
Just bring at least 1 friend along with you & enjoy an ALL-YOU-CAN-EAT BUFFET for a whole hour at just $10.90++!
Available only for students below the age of 18.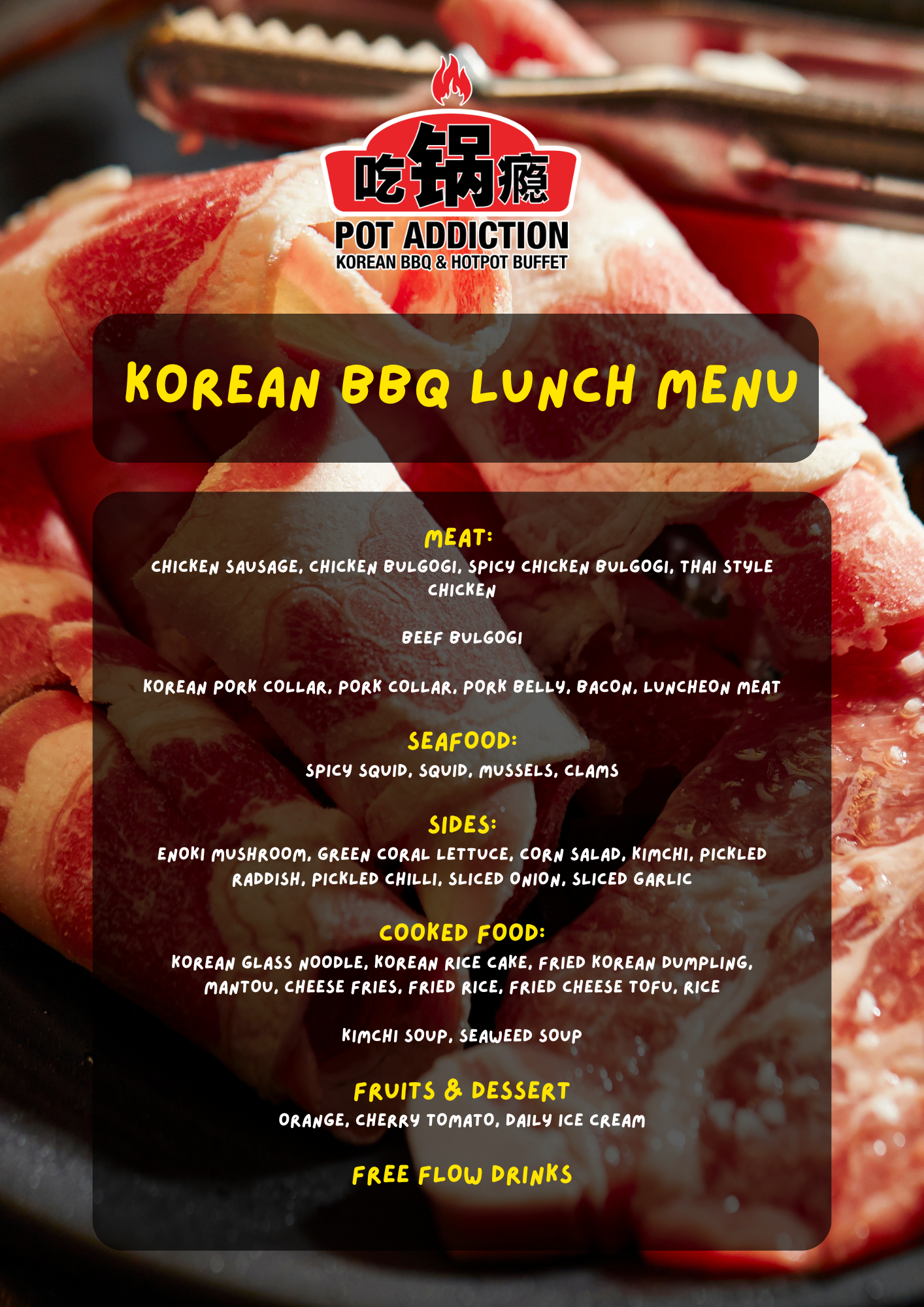 Lunch
Monday – Friday: 11:30am – 5pm
(Last Entry 3:30pm)
Dinner
Monday – Thursday: 5pm – 10pm,
Friday: 5pm – 10:30pm
(Thursday Last Entry: 8:15pm
Friday Last Entry: 8:45pm)
Saturday & PH Eve
11:30am – 10:30pm
(Last Entry: 8:45pm)
Sunday & PH
11:30am – 10:00pm
(Last Entry: 8:15pm)